Description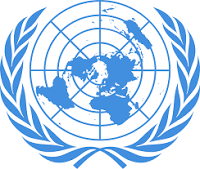 The purpose of the Advocacy Officer position is to implement the country advocacy strategy through delegated tasks and functions, under the management and leadership of the Advocacy & Media Manager. The Advocacy Officer may also manage organisational relationships with Sudanese research, civil society, and policy/law-making communities. Note that this position is only for (Sudanese).
Role and responsibilities
Support primary data collection and secondary data review activities, relevant to NRC Sudan advocacy strategy
Work with NRC programme field teams to help identify potential areas for advocacy
Policy and media analysis, and systems analysis of humanitarian/displacement problems
Engagement with domestic policymakers and lawmakers, through correspondence and advocacy meetings
Engagement with Sudanese civil society and research communities
Draft background and talking point documents, including for senior staff advocacy meetings, and occasionally support these meetings with interpretation
Draft internal and external reports, papers, and briefing notes
Deliver presentations on policy and advocacy issues to internal and external audiences
Competencies
Either a graduate (bachelors) or minimum of two years professional experience
Experience from working on policy issues or advocacy
Documented results related to the position's responsibilities
Advanced level of written and spoken English
Experience of policy analysis or engagement in Sudan
Linguistic skills in languages in Sudan, including minority languages (e.g. Fur)
Knowledge of displacement (refugee, internal), conflict, and humanitarian action
Interpersonal skills suitable for advocacy meetings, representation, and presentations
Females are highly appreciated to apply
About Us
The Norwegian Refugee Council (NRC) is an independent humanitarian organisation helping people forced to flee. We work in crises across 31 countries, providing emergencies and long-term assistance to millions of people every year. We stand up for people forced to flee, advocating their rights. NORCAP, our global provider of expertise, helps improve international and local ability to prevent, prepare for, respond to and recover from crises. NRC also runs the Internal Displacement Monitoring Centre in Geneva, a global leader in reporting on and advocating for people displaced within their own country. Employment with NRC may lead to employment in or deployment to Regions, Countries, Areas or Offices that may be host to considerable health, safety and security risks. NRC takes this very seriously and we have procedures in place to reduce known risks, but will never be able to take away all risks.