Description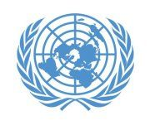 POSITION SUMMARY:
The Area Coordinator must ensure that all program designs and implementation and outputs in the area align with World Relief's (WR) strategy, donor standards, and local laws. Other essential duties include the management of: Operations, Safety and Security, Human Resources, Financial Reporting, and Community Relations and representation.
ESSENTIAL FUNCTIONS:
Reasonable accommodations may be made to enable individuals with disabilities to perform the essential functions.
SPECIFIC JOB DUTIES
1. Support the coordination of all projects in West Darfur State in close communication and collaboration with the Program Manager and Country Director.
2. Support the oversight of ongoing programs:
Support sectoral program managers to address programmatic challenges.
Facilitate monitoring of the projects with project staff, to review project progress, review beneficiary feedback, identify corrective actions required, and capture learning.
Support the oversight and monitoring of staff operating in remote areas via email and SAT phone contact, and collaborate with relevant WR representatives on the ground to ensure that proper procedures and best practices are followed in project implementation.
Provide leadership to the project team, ensuring clarity over project plans and priorities, encouraging effective team work and inclusiveness, and building a team spirit.
3. Ensure program operations are functional:
Prioritize needs for resource sharing with WR assets.
Ensure accountable and efficient systems are in place.
In close collaboration with Project Managers, Finance Manager, and the Logistics Manager, support in managing project budgets, and finance and logistics staff, ensuring project budgets are calendared, a procurement plan is in place, and assisting project staff in managing specific project budget lines, monitoring expenditure to budgets and identify any corrective actions required.
4. Serve as the security focal point for West Darfur State:
Responsible for security management for the project team in the designated area.
Update evacuation and contingency plans frequently.
Conduct regular security meetings with national and international staff ensuring staff are fully trained on the agreed security measures appropriate to the area, staff understand individual and collective responsibilities for safety and security and ensuring incidents are reported, critical learning is recorded and corrective actions taken.
Assess risk and, in coordination with the senior management team in Khartoum and USA, determine areas of safe operation.
5. Manage Human Resources:
Ensure local recruitment is consistent with World Relief's HR recruitment policies, the legal context and local practice.
Ensure HR policies and procedures are understood by the project team and implemented.
Track and approve leave time for staff that are directly managed.
Conduct performance evaluations for staff that are directly managed.
Resolve staff disputes and disagreements.
Enforce disciplinary measures as necessary.
6. Strategic Project Management
Lead on conducting assessments and shaping of new project proposals in new areas, in accordance with the program strategy in close communication with other international staff.
Support in development of project proposals (narrative, log frame, activity schedule and budgets)
Support in provision of interim and final project reports for submission to donors in accordance with the reporting schedule and the required reporting formats.
Participate in project evaluations to assess project impact and effective use of resources.
7. Facilitate good community relations by establishing and maintaining positive relationships with community leaders, HAC and government officials, the UN, and other local and international NGOs.
8. With a generous and serving spirit perform all other tasks and responsibilities assigned for the benefit of World Relief.
KNOWLEDGE, SKILLS & ABILITIES:
Possesses strong organizational skills.
Possesses strong cross cultural communication skills, as well as written and verbal.
Experienced in cross-cultural team leadership.
Experienced in managing multiple programs and large diverse teams
Must be a humble team player
Ability to be flexible and adaptable.
Understanding of local culture is essential.
Willingness to travel in and out of the field.
Knowledge of computer systems and its applications such as Word, Excel and Outlook.
REQUIREMENTS:
Master's degree in filed related to international development of within one of the sectors of health, nutrition, WASH, or FSL required.
Experience in hardship postings or complex emergencies with proven leadership experience; Able to work in a fluid and insecure area; Maturity and ability to adjust to harsh living conditions.
Fluency in oral and written English required, Arabic language skills a plus
Ability to work with minimum supervision and to deal with problems and issues both promptly and efficiently.
PHYSICAL DEMANDS:
The physical demands described here are representative of those that must be met by an employee to successfully perform the essential functions of this job. Reasonable accommodations may be made to enable individuals with disabilities to perform the essential functions.
• While performing the duties of this job, the employee is required to have ordinary ambulatory skills sufficient to visit other locations
• The ability to stand, walk, stoop, kneel, crouch, and manipulate (lift, carry, move) light to medium weights of 10-15 pounds.
• Requires good hand-eye coordination, arm, hand and finger dexterity, including ability to grasp, and visual acuity to use a keyboard, operate equipment and read application information.
• The employee frequently is required to sit, reach with hands and arms, talk and hear.
WORK ENVIRONMENT:
• This position is based in Sudan, with Darfur as the principle center of operations. Travel to and from the other field offices (sub-offices) will be required periodically.
• This is an unaccompanied position with supplementary hardship leave.
• Operating environment is volatile, with security restrictions in force in Darfur locations.
• Working hours will be structured in light of the prevailing emergency situation being addressed, and may be unsociable at times.
• Equipment used: Employee computer (desktop or laptop), printer, and copier.
• All of the above duties and responsibilities are essential job functions subject to reasonable accommodation. All job requirements listed indicate the minimum level of knowledge, skills and/or ability deemed necessary to perform the job proficiently. This job description is not to be construed as an exhaustive statement of duties, responsibilities or requirements. Individuals may be required to perform any other job-related instructions as requested by their supervisor, subject to reasonable accommodation. This position description is not all-inclusive and is always under review
We are proud to be an EEO/AA employer M/F/D/V. We maintain a drug-free workplace and perform pre-employment substance abuse testing.
LEGAL BACKGROUND IN THE UNITED STATES:
World Relief is both an equal opportunity employer and a faith-based religious organization. This means that we conduct hiring without regard to race, color, ancestry, national origin, citizenship, age, sex, marital status, parental status, membership in any labor organization, political ideology, or disability of an otherwise qualified individual. The status of World Relief as an equal opportunity employer does not prevent the organization from hiring staff based on their religious beliefs, so that all staff share the same religious commitment.
Pursuant to the Civil Rights Act of 1964, Section 702 (42 U.S.C. 2000e 1(a) World Relief has the right to, and does, hire only candidates who agree with World Relief's Statement of Faith.
WARNING: Do not to pay any money to get a job. Please report fraudulent jobs to info@jobsinsudan.com