Description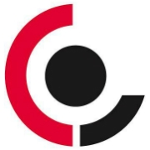 Job location: Khartoum, Sudan
Starting date: 1st April 2020
Vacancy closing date: 15th February 2020
Duration position: 3 years
Workhours: Fulltime (40 hours)
We are here for our neighbours in need, who are suffering in this broken world.
We are here for people who have lost everything due to wars or natural disasters. Together, we can come to their aid in emergencies. After that, we are faithful and help them rebuild their lives – until they are ready to help themselves again.
The international work of ZOA is coordinated from the Netherlands. ZOA is active in multiple countries in Africa, Middle East Region and Asia. ZOA works approximately with 900 employees worldwide.
ZOA is looking for a
Country Director Sudan
ZOA started working in Sudan in 2004 in response to the Darfur crisis. In 2010, programmes in the East of the country were also opened. Currently, ZOA has six offices and a portfolio that varies from humanitarian emergency to developmental projects. Main sectors are Water, Food Security and Livelihoods, Peacebuilding, and Education. Adaptation to climate change and migration issues are mainstreamed.
Your challenge
The Country Director is overall responsible for the programmes and operations of ZOA in Sudan.
Your challenge is to build, to manage, and to ensure the realisation of the objectives of all the ZOA Sudan programmes and of the consortium that ZOA Sudan leads. Successfully moving projects and partnerships forward will require your people, as well as your managerial skills.
Your main tasks and responsibilities
The Country Director is the legal representative of ZOA in Sudan;
Overall Leadership and Management of the ZOA organisation in Sudan;
Leadership of the Consortium Steering Committee;
Formulation and implementation of the Country Annual Plan;
Programme formulation, development, implementation, and supervision;
Overall responsible for the financial position;
Human Resource Management for all staff;
Representing ZOA Sudan in the international community in Sudan and towards the Government of Sudan (networking, donor acquisition and legal representation);
Participate in organisation wide programme and knowledge development;
Security management.
Your profile
Identity
The candidate is expected to fully support the vision and mission of ZOA.
Knowledge
University graduate;
At least five years of cross-cultural experience;
At least five years of relevant management experience in an international setting;
Good spoken and written command of English, knowledge of Arabic is an advantage.
Skills
Vision and strategic thinking;
Networking;
Decision making ability;
Command of operations and finance;
Conceptual and writing skills;
Analytical skills;
Cultural and organisational sensitivity;
Participative leadership;
Staff development.
Attitude
Flexibility and adaptability;
Diplomatic;
Able to work in a dynamic and challenging environment.
Special conditions
Regular field visits/work and travels are required.
Do you need more information?
For more information about ZOA, please visit at our website www.zoa-international.com.
If you have questions about this vacancy, you can contact Mr. Wil Omlo, HR Director, email zoa.vacancies@zoa.ngo
Interested and you want to apply?
ZOA operates with an equal opportunities policy and is committed to diversity in the workplace. Qualified women and men, people of all nationalities, and cultural backgrounds, and candidates with disabilities are welcome to apply.
If you are interested in this position, please apply directly via our website: https://www.zoa-international.com/vacancies/
CV's of no more than 5 pages in length are appreciated.
Please provide at least 3 references related to your previous employment listed in the application. References of previous positions held should not be older than five years.
Only selected candidates will be contacted and invited to participate in the process of recruitment. It is our aim to inform all other candidates of their status in the recruitment process within 4 weeks after the vacancy has closed. An assessment may be part of the recruitment procedure. Documents that do not match the profile above will not be considered. Internal candidates will have priority, in case of similar results.
WARNING: Do not to pay any money to get a job. Please report fraudulent jobs to info@jobsinsudan.com