Description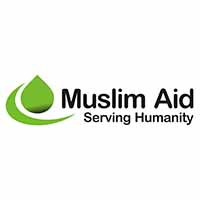 Muslim Aid is a faith-based British international charity that provides help to people who are victims of natural disasters, conflict or suffering from poverty, hunger, disease and illiteracy. It was established in the United Kingdom in 1985 in response to the drought in the Horn of Africa. Muslim Aid's Sudan Country office (MASCO) was set up in 1991 in response to the strategic need and to enable the continuation of effective aid work in the country. Currently, Muslim Aid is implementing projects in Kassala and Red Sea State in Sudan.
 Gross salary: 2,190 SDG (net salary paid in 300 USD)
 Estimated Start date: As soon as possible
 Supervisor: HR Coordinator
 Duty Station: Khartoum State with up to 30% Field Travel
 Duration: Fixed Term, 12 months with possibility of extension
 Closing Date: 26 March 2020
 Background:

Muslim Aid are an International not-for-profit providing support to communities around the world affected by disasters, conflict or endemic poverty without regard to their social, religious, or ethnic background.

We place strong emphasis on long-term development projects that build the capacity of local people helping themselves. In addition to the 11 country offices worldwide we also work with multiple partner offices focussing on sustainable development programmes and providing humanitarian relief during times of crisis.

 Duties and responsibilities:

Summary of the role:

The purpose of HR & Admin Assistant is to assist on a daily basis the implementation of the responsibilities related to the functions of the management of the administration and Human Resources. Under the direct supervision of the HR Coordinator in Khartoum Office, the successful candidate will be responsible and accountable for increasing operational efficiency within the Sudan Program.

About the Role:

The main responsibilities of this role will be to:

Assist in the implementation of the Admin and HR support functions in accordance with given action plans.
Assist in the updating of personnel files and files, including contracts, leave, illness, assessments, etc. and ensure their archiving.
Provide support in recruitment processes when needed, including advertisements, filling applications, summoning of candidates, organization of interview locations etc.
Receive, distribute and save emails, documents and reports, HR, administrative and financial documents in accordance with procedures.
Following up on timesheets and monthly HR reports from/with field offices.
Welcome and guide visitors to the Muslim Aid office.
Help establish monthly reports for HR, Administration, and all other interfaces.
Oversee utilization of office supplies and ensure replenishment of the same;
In collaboration with the Logistics Officer, maintain office inventory and carry out quarterly inventory account.
Maintains quality service by following organization standards.
Cover for staff absence as may be required.
Any other duties as may be assigned.

 Minimum Qualification, Skills and Experience Required:

To be successful in this role:

An Associate's degree in a related field, such as Human Resource, Business Administration is required
At least 2 years of experience
Proven results on the responsibilities of the position.
Work experience in file classification and administration.
Ability to work within a multicultural organization and whose members come from diverse backgrounds and cultures.
Proven experience being able to handle multiple tasks at the same time.

Skills

Notable organizational skills and the ability to provide organization and structure that others can follow.
Strong communication skills and the willingness to make phone calls, emails, and other communications with other.
Comfortable working independently when needed, or as part of a team.
Ability to work under pressure to tight deadlines and adapt to change.
Ability to communicate effectively in English both written and speaking

Knowledge

Knowledge of computer systems and the functioning of databases

Commitment

Commitment to Muslim Aid's mission, visions and values.
Commitment to Muslim Aid's ethos.
Commitment to equality of opportunity and diversity.
Commitment to Muslim Aid's Child and Vulnerable Adults Policy and Procedure.
Applying Instructions
Why you should apply:
If you are self-motivated, with the ability to work with a high degree of autonomy this role is an exciting opportunity for an ambitious HR and Admin Assistant  to assist on a daily basis the implementation of the responsibilities related to the functions of the management of the administration and Human Resources .
You will be joining a supportive, highly-skilled, passionate organisation as a specialist in your field. Muslim Aid offer a 35-hour week, flexible working and encourage a healthy work-life balance.
How to apply:
Interested candidates are requested to submit application letter, CV, and copies of academic and experience qualifications to HAC/Labor office Kassala. And also on Sudan job .net
Muslim Aid's recruitment and selection procedures reflect our commitment to the safety and protection of children and vulnerable adults in our care/employment. We are an equal opportunities employer and welcome applications from all suitably qualified persons regardless of their race, sex, disability, religion/belief or age. 
Only Shortlisted candidates will be contacted. Applications will be accepted until closing date, however, Muslim Aid reserves the right to initiate interviews and the selection process on a rolling basis with the aim of identifying an appropriate candidate as quickly as possible.