Location

Juba, Sudan

Date Posted

November 28, 2019

Category

Logistics



Job Type

Full-time



Currency
SDG
Description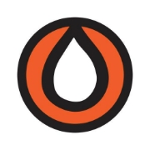 Published 26/11/2019
Entry into function 06/01/2020
Deadline
Professional field Terrain - Logistique
Location ,
South Sudan
General conditions Expatriate contract under Swiss labour code 3 400 CHF (~2 950 €) 4 750 CHF (~4 100 €) net salary/month according to experience x 13, Annual Leave: 25 days per year. Contract includes also local accommodation and transportation, health and repatriation insurance, return flight.
General description Tdh has been working in South Sudan since 2014 and is conducting emergency operations in two locations: Yei and Juba.
In 2016, following the clashes that took place in the Equatoria Region, Yei River State (Former Central Equatoria State) was identified as zone of major humanitarian concern. At the beginning of 2017, Tdh launched a program in Yei town to improve overall child protection outcomes through an integrated approach, including WASH and education projects. Tdh used to be operational in Yei town only. However, in the recent period, Tdh has started to expend its programmes to areas outside of Yei, targeting 3 counties so far. In parallel, in Juba, Tdh has been working in the Protection of Civilian (POC) camp since 2014 providing child protection services to Internally Displaced People in camps.
The logistic coordinator is in charge of the overall logistic activities for South Sudan. S/he is responsible for logistic staff management, implementation of logistic procedures, programs support, reporting and security.
The Logistic Coordinator will work in direct collaboration with the Program managers and interface directly with the Country Representative, the Finance and HR Coordinator and head of Program, as appropriate for reporting. S/he will have direct access to confidential information, such as the general strategy of Tdh in South Sudan, including programming objectives in the field, financial details, and security guidelines. This position will be based in Yei with regular field trips to the coordination office (approx 30% of the time).
A professional sense of security, confidentiality, and proper representation is paramount.
WARNING: Do not to pay any money to get a job. Please report fraudulent jobs to info@jobsinsudan.com