Location

Khartoum, Sudan

Date Posted

April 14, 2021

Category

Logistics



Job Type

Full-time



Currency
SDG
Description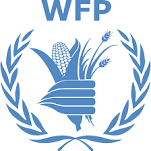 WFP seeks candidates of the highest integrity and professionalism who share our humanitarian principles.
Selection of staff is made on a competitive basis, and we are committed to promoting diversity and gender balance.
Would you like to join WFP Sudan's experienced and talented team to plan and manage field operations to ensure the effective and efficient deployment of food assistance programmes and use of allocated resources in order to change and save the lives of the most vulnerable people in Sudan? If yes, this opportunity is for you.
At WFP, we are looking for a
Logistics Associate (GIS
) for our offices in
Khartoum Sudan to be hired on a
Service Contract at the
SC6 level.
ABOUT WFP
The United Nations World Food Programme is the world's largest humanitarian agency fighting hunger worldwide. The mission of WFP is to help the world
achieve Zero Hunger in our lifetimes. Every day, WFP works worldwide to ensure that no child goes to bed hungry and that the poorest and most vulnerable, particularly women and children, can access the nutritious food they need.
WFP Sudan has the potential to reach millions of food insecure people across Sudan - with a total of 7.8 million people assisted in 2020, WFP Sudan, one of the largest and complex operations for WFP globally, is currently rolling out its five-year Country Strategic Plan (2019-2023), which aims to provide emergency assistance through a hybrid approach (Cash, food and vouchers), along with life-changing types of programmes (Nutrition, Resilience and School Feeding).
JOB PURPOSE
To support the WFP Sudan operations in Food security geographical analysis requiring the integration of diverse data sources and large quantities of information.
KEY ACCOUNTABILITIES (not all-inclusive)
Closely work with senior staff to meet their Geographic Information System (GIS) needs for mapping & analysis, requirements, and required outputs.
Timely preparation, maintenance and provision of geographic information and maps in support of the mission's operations using GIS software and related equipment.
Collect, process, and evaluate geographic data including vector, raster, and thematic data; Compile large-scale Logistic maps and small-scale briefing/report maps.
Update GIS and other information systems and databases, applying additional knowledge of spatial feature representations.
Create maps, infographic, and graphs, using GIS software and related equipment.
Report to direct supervisor on implementation status, including the progress, Support the development of graphics and layout for regular visibility material for partners and other consumers.
Weekly Update Physical access constraint map for Logistic Cluster and especially during rainy season.
Generate General Logistics Planning Map (GLPM), for whole Sudan and for area offices.
Produce Road assessment Maps.
Create maps showing locations of WFP warehouses in Sudan plus capacities.
Support Logistic in Area offices, regarding maps and spatial information
Responsible for managing digital mapping data and performing analysis to answer GIS questions.
Timely analysis of data to process into visual maps, metrics and readable reports.
Establishing and monitoring road transport routes.
Regular update of visibility material (such as maps) for partners.
Updating patterns and trends through spatial mapping of data
STANDARD MINIMUM QUALIFICATIONS
Education: Secondary school education preferably, supplemented by Diploma Courses in data management, organization and analysis, and any other field related to Vulnerability Analysis & Mapping.
Experience: At least Five years of progressive working experience in producing maps, working with GIS software and data analysis.
Language: Fluency in both English and Arabic.
DESIRED EXPERIENCES FOR ENTRY INTO THE ROLE
Sound understanding/knowledge of GIS software (including coordinates)
Knowledge of spatial feature representation
Strong knowledge in data analysis
Strong knowledge managing Geodatabases.
HOW TO APPLY:
To apply, please create a personal account and fill out the profile form with your personal information at http://www1.wfp.org/careers/job-openings. If you are an internal applicant, apply through your E-Recruitment profile.
In the application form, ensure filling the mandatory sections, attaching your CV, answering the pre-screening questions and agreeing on the legal statement before submitting your application.
Selection of staff is made on a competitive basis on account of potential and performance. All applicants will undergo a rigorous process which includes screening against job requirements, a technical test, and a panel interview.
TALENTED WOMEN ARE HIGHLY ENCOURAGED TO APPLY
We look for applicants with the highest integrity and professionalism who share our humanitarian values. We commit to promote diversity, gender parity and equality between men and women. WFP strives to build a work environment that is safe and respectful, and free of sexual harassment and abuse of authority. We believe in open communication, and every individual at WFP is treated with respect regardless of gender, age, ethnicity, religious and political beliefs, etc. In this pursuit, WFP assists women to balance work exigencies with personal and family responsibilities by providing an attractive compensation package, including fully paid maternity leave for 16 weeks, breastfeeding time off, and the possibility to avail of flexible working arrangements. Also, we endeavor to provide our staff, women, and men, with training and professional career development.
.
Female applicants are strongly encouraged to apply.
WFP has zero-tolerance for discrimination and does not discriminate on the basis of HIV/AIDS status.
This position is open ONLY to Sudanese nationals or those authorized to live and work in Sudan according to Sudanese regulations. Applicants who do not meet this criterion will not be considered for this position.
WFP does not charge any fees at any stage of its recruitment process.
Applicants should state the duty stations they are interested in while completing their cover letters.
CANDIDATES ARE ADVISED TO ATTACH BOTH A COVER LETTER AND AN UPDATED CV OR UNP11 FORM. PLEASE ENSURE THAT YOUR CV OR P11 IS
WARNING: Do not to pay any money to get a job. Please report fraudulent jobs to info@jobsinsudan.com