Location

Juba, Sudan

Date Posted

December 29, 2019

Category

Procurement



Job Type

Full-time



Currency
SDG
Description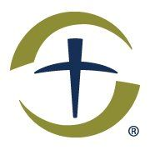 Are you an experienced procurement professional with a heart for the hurting? Join us as a Procurement Analyst at Samaritan's Purse! As a Procurement Analyst in South Sudan, you will play the vital role of monitoring the Country Office's procurement practices and processes to ensure continued adherence to a standard that reflects Christ-like integrity in our internal, beneficiary, and inter-agency interactions. For an opportunity to serve a hurting world as the hands and feet of Jesus, let God put your talents to use for a humanitarian cause with an eternal purpose through Samaritan's Purse. Join us today!
Description of Job Duties:
Routinely reviews documentation and processes to ensure compliance with organizational procedures and practices.
Ensures all Standard Operating Procedures are up to date and include approved supporting documentation for the processes followed.
Monitors efficiency and fiscal responsibility of our processes, helping to ensure Samaritan's Purse obtains the best quality, price, and service within the marketplace.
Carries out periodic Supplier visits to maintain strong working relationships and to ensure our procurement staff is meeting previously agreed upon standards.
Conducts independent shopper activities and market surveys, to verify prices are in alignment with received invoices and agreed price lists.
Surveys suppliers about their interaction with Samaritan's Purse and their relationship to staff and management; reports results to the Senior Management Team.
Conducts training for all relevant staff members on fraud awareness and the importance of making use of the Whistleblower policy.
Reviews procurement-related Donor Requirements and monitors to ensure organizational compliance.
Conducts and/or provides support for investigations, as needed, in cases of suspected fraud or organizational impropriety.
Supports and contributes to audit processes.
Visits Kenya and Uganda Offices to carry out the above activities.
Job Requirements:
Maintains a personal relationship with and be a consistent witness for Jesus Christ.
Bachelor's Degree in Finance, Business Administration, Supply Chain Management, Procurement and Logistics, or related field.
One year of college-level Biblical studies strongly preferred.
At least 3 years' experience in Supply Chain Management / Procurement and Logistics. Compliance office experience highly considered.
At least two years' experience working in similar geographic and socioeconomic context.
Demonstrated understanding of compliance and risk management.
Thorough knowledge and understanding of donor requirements for Procurement and Operations, especially USAID, OFDA, CIDA, UNHCR, WFP, CHF, etc.
Willing to build local national staff capacity by utilizing training and coaching skills.
Strong communication skills, with excellent written and spoken English, Arabic is an added advantage.
Ability to work in an international and multicultural environment.
Ability to work in climatic extremes and in areas of conflict.
Excellent knowledge of computer applications, in particular proficiency required in MS Word, MS Excel and Power Point.
This is an unaccompanied assignment.
May travel in country with exposure to communicable diseases, hot and humid weather conditions.
International Employee Benefits
Employees who choose to work internationally get to take advantage of the following benefits:
Medical, prescription, dental & vision coverage
Disability insurance
Term Life insurance
Retirement savings plan
Ten paid holidays (holiday observance will depend on the host country)
Annual home leave
Twelve vacation days per year
Samaritan's Purse Distinct Objectives:
PROCLAIM THE GOSPEL - EXALT Christ and share the Gospel while working in His Name around the world
SERVE WITH EXCELLENCE - EXCEED the world's standard while serving the purposes of God's kingdom
RESPOND WITH COMPASSIONATE ACTION - EXPEDITE our response to needs as the Lord reveals opportunities to minister
DEMONSTRATE BIBLICAL INTEGRITY - EXHIBIT character and integrity personally, at home and work
WALK IN BOLD FAITH - EXPECT God to do the impossible
WARNING: Do not to pay any money to get a job. Please report fraudulent jobs to info@jobsinsudan.com