Description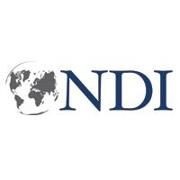 The National Democratic Institute is a nonprofit, nonpartisan, nongovernmental organization that has supported democratic institutions and practices in every region of the world for more than three decades. NDI works on five continents with political parties, governments, parliaments and civic groups to establish and strengthen democratic institutions and practices. The Institute uses a multinational approach that reinforces the message that while there is no single democratic model, certain core principles are shared by all democracies. That philosophy has been applied in more than 130 countries since NDI's founding in 1983.
 Section/Unit: Southern & East Africa
 No. of Post: 1
 Duty Station: Khartoum
 Closing Date: 30 March 2020
 Background:

The National Democratic Institute for International Affairs (NDI) seeks a Program Director to serve as a technical lead for NDI programs in Sudan. With guidance from the resident country director, the program director will work with civil society groups, political parties, and government officials to develop and implement programs in the pre-election period in Sudan. The program director will play a lead role in design and implementation of programs and in local partner engagement across Sudan. The position will be under the supervision of the resident country director. The hiring of this position is contingent on donor funding.

 Duties and responsibilities:

Under the supervision of the resident country director, oversee program design, implementation, and monitoring and evaluation in relation to program objectives
Manage program partnerships with international and local partners to ensure streamlined, effective programming
Cultivate and maintain collaborative relationships and communication with donors to ensure programmatic goals are achieved and operational and reporting requirements are respected
Coordinate with domestic partners in the implementation of programming
Establish and maintain close working relationships with activists, citizens, civil society organizations, government officials, and political leaders, and with other implementing partners;
Ensure adherence to NDI Washington, D.C. policies and procedures, as well as to funder/donor regulations, ensuring the integrity of all financial transactions
Report on program activities and political developments that may affect program outcomes to the Washington, D.C.-based staff on a regular basis
Oversee the project's monitoring and evaluation components to ensure quality collection of data, capturing of  program results, required course corrections, and timely analysis and reporting to the donor
Oversee the development, review and timely submission of program-related materials, including project workplans and regular reports that measure and evaluate program results
Monitor political and programmatic developments and make recommendations for program adjustments and approaches in response

 Minimum Qualification, Skills and Experience Required:

Undergraduate degree in a field of study related to international development, political science, international relations, public policy, law, or a related field preferred
A minimum of twelve (12) years' experience in progressively more responsible management roles in international development, with significant experience administering multi-year, donor-funded programs in the areas of: 1) women and youth leadership training; 2) civil society capacity development and sustainability; 3) citizen engagement and civic education; 4) election integrity
Strong practitioner command of effective tools and approaches for fostering citizen engagement and oversight, civic participation of traditionally marginalized groups and organizational capacity development of civil society groups
Relevant, professional experience in the Africa region. Comparable relevant experience in other geographic regions will also be considered
Experience in managing multi-stakeholder processes and strong communication and negotiation skills; demonstrated ability to develop solid working relationships with civil society organizations, local and national governments and government officials, and members of the donor/diplomatic community
Demonstrated experience in program cycle management, including experience in results-oriented program design, strategic planning, program evaluation; financial and budgetary planning; and contractual management and oversight. Experience with US government-funded programming highly desirable
Proven experience implementing gender-sensitive and minority inclusion programming
Proven interpersonal and managerial skills and cultural sensitivity to manage large in-country teams
In-depth knowledge and understanding of Sudan's civil society and political leaders
Ability and willingness to travel to regional locations that may be remote and difficult to reach
Strong written and oral communication skills in English; fluency in Arabic required.

Comments: 

Candidates must be legally eligible to work in Sudan. Sudanese Nationals are strongly encouraged to apply.

A generous benefits package is provided.

NDI welcomes and supports a diverse, inclusive work environment. As such, our commitment is to promote equal employment opportunities (EEO) for all applicants seeking employment and NDI employees. NDI makes employment decisions based on organizational needs, job requirements and individual qualifications without regard to race, color, religion, sex, national origin, age, disability, marital status, sexual orientation, personal appearance, military status, gender identity or expression, genetic information, political affiliation, educational status, unemployment status, place of residence or business, source of income, or reproductive health decision making. Additionally, harassment or discrimination based on these characteristics will not be tolerated at NDI. To perform the essential functions of this position, reasonable accommodations are available to qualified individuals with disabilities and qualified individuals who have limitations due to pregnancy, childbirth, breastfeeding or medical related condition.