Short Term National Consultant- SANITATION SUPPLY CHAIN/MARKETING RESEARCH
Description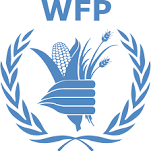 ayara International is a global development firm that specializes in the design and implementation of rigorous research, behavioral-change communication, and governance strategies in conflict-affected and transitioning societies. Our 250 employees operate from field offices in Beirut, Kabul, Medellin, Nairobi, Khartoum, and Paris, with support from our headquarters in Washington, DC.
 Vacancy No: VC-210138
 Section/Unit: Consulting
 Grade Level: B.A degree or Master's Degree
 Supervisor: Project Manager
 No. of Post: 5
 Duty Station: Khartoum
 Duration: Project based
 Closing Date: 15 May 2021
 Background:

Background: Sayara International (SAYARA) is a global development company that specializes in rigorous research and innovative programming in conflict-affected and transitioning societies. Founded in 2004 and with more than 250 staff worldwide, SAYARA is a leading organization providing services monitoring and evaluation, sociopolitical analysis, strategic communication, governance, countering violent extremism, disinformation, migration, and youth and education. SAYARA's Sudan country program operates from a local office in Khartoum. Our strength comes from our adherence to our core values, our unparalleled expertise in research methodologies, the context-specific experience of our team members.

Position Description: The Sanitation Supply Chain/Marketing Consultant will provide support to the Sayara country team for an ongoing donor-funded project focused on assessing the potential for sanitation marketing in Sudan. The selected candidate must demonstrate detailed understanding of Sudan's business environment, both at national level focused on regulatory policy and at the local level focused on supply chain and distribution of sanitation related products. The Consultant will report to the Sudan Country Director and the project Team Leader.

 Duties and responsibilities:

Draft documents outlining the legal and policy environment for small business, focused on sanitation, in Sudan
Review program documents and data collection tools for accuracy in relation to the legal and business environment in Sudan
Support qualitative data collection, in the form of interviews with key stakeholders, focusing on the business and legal environment for sanitation products in Sudan
Review data collected from the field and assist with analysis related to sanitation business and marketing in Sudan
Review and provide feedback on qualitative guides and participate in conducting Key Informant Interviews when applicable

 Minimum Qualification, Skills and Experience Required:

Preferred master's degree (BA with significant relevant prior experience may be considered) in business management, supply/value chains, international development, humanitarian related, or other relevant field
Strong research and writing skills
Experience conducting fieldwork and applying research to support practical outcomes
Experience writing user-friendly, evidence-based reports for use in development programs
Ability to work independently and with minimal supervision and to consistently meet deadlines
Strong commitment to high quality work and integrity in all interactions
English language writing skills (a writing exercise will be part of the interview)

Location & Travel: SAYARA seeks a candidate currently based in Khartoum.
Applying Instructions
Duration: Short-term, time limited contract up to 40 days between May 2021 and October 2021.
Application Process: Please submit your detailed CV with up-to-date contact information, as well as a list of any professional publications via email to jobs.sdn@sayarainternational.com. Please use "Sanitation STTA Consultant" as the subject line of your email. Applications will be considered on a rolling basis.