Description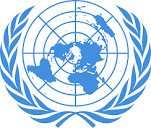 Org. Setting and Reporting
This position is located within United Nations Mission in South Sudan (UNMISS). The incumbent will be based in Juba and works under the supervision of the Head of Welfare Operations.
Responsibilities
Within delegated authority and reporting to the Head of Welfare Operations, the Staff Welfare Assistant shall carry out the following duties:
Contributes to the design and implementation of welfare and recreation measures and facilities aimed at improving the wellness, working and living conditions of staff within the mission area;
Disseminates information to increases staff awareness about social and recreational opportunities available to them in the mission; facilitator in the mission induction training programme of new staff, by informing about the local/mission amenities, regularly updating information posted on the intranet system and/or similar channels and develops links and collaborates with internal sections/unit or external entities such as UN Agencies, Funds and Programs as appropriate;
Improves the recreational and social opportunities for staff by participating in representative staff welfare committees;
Initiates, coordinates and implements regular recreational activities for staff (such as outings, film nights and other social events) and works in partnership with administration/service providers to secure a staff recreation space and gym;
Assists the supervisor in facilitating increased welfare initiatives in the field office locations through offering support to committees, fostering the development of new committees, shipment of merchandise including required administrative processes, and by conducting regular operational field visits with overnight stay;
Maintains the welfare internet and sporting facility in Juba location, raises engineering work orders, drafts project briefs and mandates for welfare-related construction projects, prepares/performing physical inventory control of welfare stock in storage locations, recording goods issues and creates related documentation;
Assists in drafting correspondence related to contract extension/renewal, inter office memoranda for new/renewal of UN IDs and/or for vehicle access to UNMISS compounds for all welfare contractors, vendors and guests;
Carries out catering facilities inspections at MHQ in cooperation with internal stakeholders such Medical, Occupational and Safety, Engineering;
Initiates, coordinates and attends monthly contractor performance review meeting (PRM) including drafting of the minutes and follow up actions, as required.;
Supervises the Individual Contractors engaged by the Welfare Unit;
Performs any other duties as assigned.

Competencies

Professionalism: Shows pride in work and in achievements. Demonstrates professional competence and mastery of subject matter. Is conscientious and efficient in meeting commitments, observing deadlines and achieving results. Is motivated by professional rather than personal concerns. Shows persistence when faced with difficult problems or challenges; remains calm in stressful situations. . Commitment to implementing the goal of gender equality by ensuring the equal participation and full involvement of women and men in all aspects of work.
Teamwork: Works collaboratively with colleagues to achieve organizational goals. Solicits input by genuinely valuing others' ideas and expertise; is willing to learn from others. Places team agenda before personal agenda. Supports and acts in accordance with final group decision, even when such decisions may not entirely reflect own position. Shares credit for team accomplishments and accepts joint responsibility for team shortcomings.
Client orientation: Considers all those to whom services are provided to be "clients" and seeks to see things from clients' point of view. Establishes and maintains productive partnerships with clients by gaining their trust and respect. Identifies clients' needs and matches them to appropriate solutions. Monitors ongoing developments inside and outside the clients' environment to keep informed and anticipate problems. Keeps clients informed of progress or setbacks in projects. Meets timeline for delivery of products or services to client.
Education
High school diploma or equivalent is required.
Work Experience
At least five (5) years practical experience in the field of administration/logistics/service delivery or supply chain management
is required.
Solid skills in planning, organizing and implementing recreational and/or welfare events or activities of similar nature and/or demonstrated experience in organizing conferences, corporate events or management of leisure/sporting facilities is highly desirable.
Proficient application of the MS Office Suite such as MS Word, MS Excel and MS PowerPoint and effective communication skills.
Knowledge of the UN rules and regulations, and working experience in a United Nations field mission or other similar operation/entity will be an advantage.
Languages
English and French are the working languages of the United Nations Secretariat. For the position advertised, fluency in oral and written English is required.
Assessment
Evaluation of qualified candidates may include an assessment exercise which may be followed by competency-based interview.
Special Notice
This position is subject to local recruitment pursuant to staff rule 4.4 of the United Nations Staff Rules. All staff in the General Service and related categories shall be recruited in the country or within commuting distance of each office, irrespective of their nationality and of the length of time they may have been in the country. A staff member subject to local recruitment shall not be eligible for the allowances or benefits exclusively applicable to international recruitment.
United Nations Considerations
According to article 101, paragraph 3, of the Charter of the United Nations, the paramount consideration in the employment of the staff is the necessity of securing the highest standards of efficiency, competence, and integrity. Candidates will not be considered for employment with the United Nations if they have committed violations of international human rights law, violations of international humanitarian law, sexual exploitation, sexual abuse, or sexual harassment, or if there are reasonable grounds to believe that they have been involved in the commission of any of these acts. The term "sexual exploitation" means any actual or attempted abuse of a position of vulnerability, differential power, or trust, for sexual purposes, including, but not limited to, profiting monetarily, socially or politically from the sexual exploitation of another. The term "sexual abuse" means the actual or threatened physical intrusion of a sexual nature, whether by force or under unequal or coercive conditions. The term "sexual harassment" means any unwelcome conduct of a sexual nature that might reasonably be expected or be perceived to cause offence or humiliation, when such conduct interferes with work, is made a condition of employment or creates an intimidating, hostile or offensive work environment, and when the gravity of the conduct warrants the termination of the perpetrator's working relationship. Candidates who have committed crimes other than minor traffic offences may not be considered for employment.
Due regard will be paid to the importance of recruiting the staff on as wide a geographical basis as possible. The United Nations places no restrictions on the eligibility of men and women to participate in any capacity and under conditions of equality in its principal and subsidiary organs. The United Nations Secretariat is a non-smoking environment.
Applicants are urged to follow carefully all instructions available in the online recruitment platform, inspira. For more detailed guidance, applicants may refer to the Manual for the Applicant, which can be accessed by clicking on "Manuals" hyper-link on the upper right side of the inspira account-holder homepage.
The evaluation of applicants will be conducted on the basis of the information submitted in the application according to the evaluation criteria of the job opening and the applicable internal legislations of the United Nations including the Charter of the United Nations, resolutions of the General Assembly, the Staff Regulations and Rules, administrative issuances and guidelines. Applicants must provide complete and accurate information pertaining to their personal profile and qualifications according to the instructions provided in inspira to be considered for the current job opening. No amendment, addition, deletion, revision or modification shall be made to applications that have been submitted. Candidates under serious consideration for selection will be subject to reference checks to verify the information provided in the application.
Job openings advertised on the Careers Portal will be removed at 11:59 p.m. (New York time) on the deadline date.
No Fee
THE UNITED NATIONS DOES NOT CHARGE A FEE AT ANY STAGE OF THE RECRUITMENT PROCESS (APPLICATION, INTERVIEW MEETING, PROCESSING, OR TRAINING). THE UNITED NATIONS DOES NOT CONCERN ITSELF WITH INFORMATION ON APPLICANTS' BANK ACCOUNTS.
WARNING: Do not to pay any money to get a job. Please report fraudulent jobs to info@jobsinsudan.com